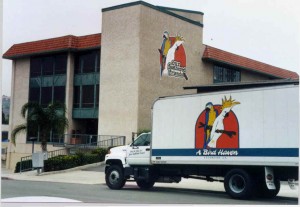 Our Feathered Friends has been serving San Diego for more than 30 years. From the beginning we were committed to providing the healthiest and most loving exotic birds possible.
Our store has over 7000 square feet of birds, cages, seed and supplies, as well as one of the largest boarding facilities in Southern California. When visiting San Diego be sure to stop by and visit!
We also offer the most premier baby bird nursery anywhere. See our baby bird section for pictures and availability of current stock.
Check out our discount prices on seed , playpens , and Oak Cages. We are the manufacturer and the breeder, so remember if you call us, you're buying direct!